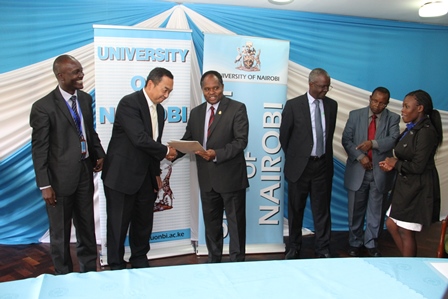 Scholarship Award Meeting.
Department Represented in Summit meeting
UoN Ranked No 7 in Africa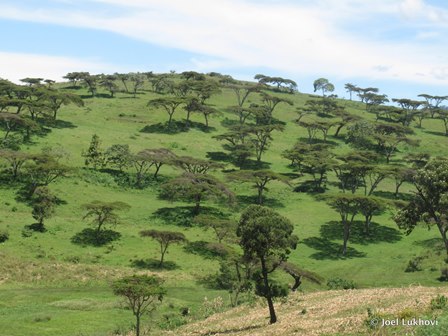 Departmental Field Trip in Western Kenya.
UNGSS Tree planting Ceremony During World Environment Day
UNGSS During World Environment Day
DoGES students attend the 2012 International Conference on Environment and Sustainability
Submitted by oliver.ogembo on Fri, 2013-03-01 10:29
Date and time:
Tue, 2012-06-05 (All day)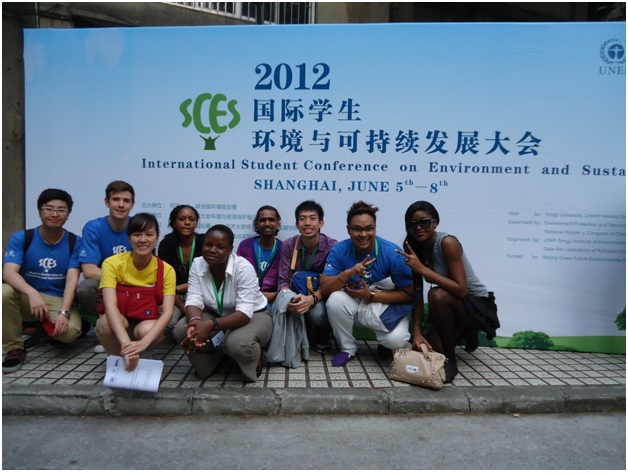 The 2012 International Student Conference on Environment and Sustainability was held in Tongji University, Shanghai, from June 5-8, 2012. About 400 students from 42 countries gathered to discuss contemporary issues, innovative technologies and creative ideas on environment and sustainable development. The main topics that features include: water and ecosystems; green economy and youth employment opportunities; green economy and design driven innovation; futuregreencities andmulti-model mobility; and urban and rural integrated development. According to one of the post-graduate students, AdmolaSime (in white blouse), "the subway and tunnel-channeled transport system in China has made travelling hustle free and very cheap. This is indeed many countries' dream come true." The conference was also attended by the Vice-Chancellor (UoN) and Prof. Mungai of the Department of Geography and Environmental Studies.
Expiry Date:
Tue, 2019-12-31 (All day)