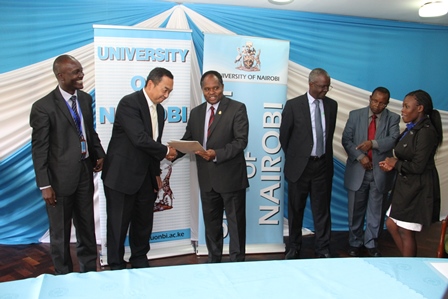 Annual Scholarship Awards
FoodMetres Project Meeting
A World-Class University Committed to Scholarly Excellence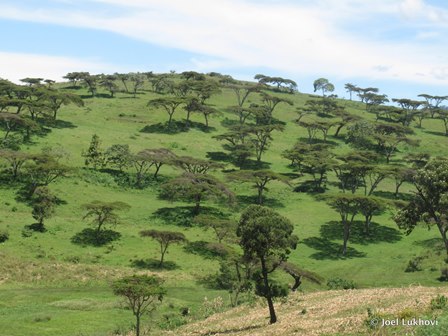 Geography Students Participating in World Environment Day
Geography Students in World Environment Day
UNIVERSITY OF NAIROBI GEOGRAPHY STUDENTS SOCIETY (UNGSS) PARTICIPATE IN 2018 WORLD WETLANDS DAY
Submitted by oliver.ogembo on Tue, 2018-07-03 11:12
University of Nairobi Geography Students Society (UNGSS) participated in the World Wetlands day On February 2, 2018 at Lake Ol Bolossat, Nyandarua county. The World Wetlands Day is celebrated internationally each year on 2 February. It marks the anniversary of the signing of the Convention on Wetlands of International Importance (Ramsar Convention) in Ramsar, Iran on 2 February 1971.
The day is celebrated by a series of activities aimed at raising public awareness of wetlands values and benefits, as well as promoting the conservation and wise use of wetlands.
The organizations that attended this year's celebrations in Kenya include: National Government representation, Ministry of Environment and Natural Resources, Ministry of Wildlife and Tourism , NEMA, Safaricom, Kenya Forest Service, CANCO, Wetlands International, Kenya Wildlife Service, KUNEC, UNGSS, KENWEB, WCK, KLB, EAWLS, National Museums of Kenya, Nature Kenya and County governments, among others
The event saw declaration of Lake Ol Bolossat as wetland zone and its Gazettement as a protected by Ministry of Environment and Natural Resources and declared by Ministry of Wildlife and Tourism as an Important Bird Area (IBA) and KTB has been tasked to market the lake as a tourism hub important in birding.
UNGSS spearheaded cleanup exercise conducted on 1st February around the lake as a curtain raiser event