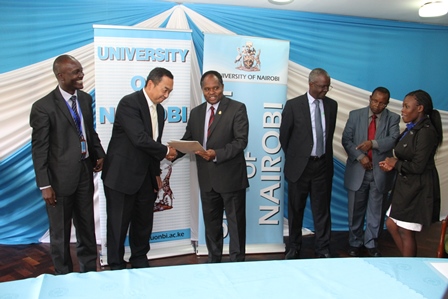 Annual Scholarship Awards
FoodMetres Project Meeting
A World-Class University Committed to Scholarly Excellence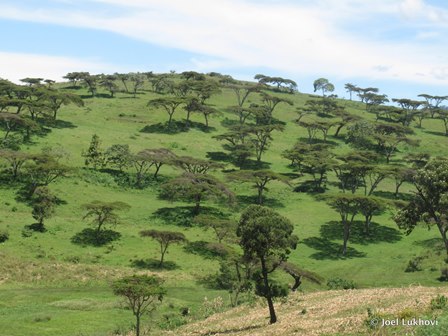 Geography Students Participating in World Environment Day
Geography Students in World Environment Day
Geography students perform environmental cleanup of Nairobi National Park
Submitted by dennis on Thu, 2017-12-21 08:58
University of Nairobi Geography students performed a routine environmental cleanup of the Nairobi National Park. The daylong cleanup exercise took place yesterday, December, 20, 2017.
Speaking during the cleanup, Dr. Paritah Shah, a Lecturer from the Geography Department enlightened students on some features of the 117 square kilometer Nairobi National Park. The park is home to many wild animals except elephants. Orphaned elephants are however adopted at the nearby David Sheldrick Wildlife Trust.
Nairobi National Park, located 7km from Nairobi Central Business District, CBD, is the only park in the world located within a town center. Due to the park, Nairobi is dubbed 'Wildlife Capital" by people keen on wildlife conservation. Nairobi National Park is wide open grass plains and backdrop of the city scrapers, scattered acacia bush play host to a wide variety of wildlife including the endangered black rhino, lions, leopards, cheetahs, hyenas, buffaloes, giraffes and diverse birdlife with over 400 species recorded. Visitors can enjoy the park's picnic sites, three campsites and the walking trails for hikers.
The park however faces many challenges like human wildlife conflict, climate change which is characterized by long periods of drought as herbivores dying due to dried vegetation.
It was agreed that the University of Nairobi geography students will work hand in hand with Kenya Wildlife Service on a number of activities including; doing animal game count, doing schools and community sensitization programs on wildlife conservation among other activities as students gain the much needed work experience that is key to gainful employment.
After the cleanup exercise, students enjoyed a game drive and sampled the scenic beauty that the park offers and various wild animals like lions, buffaloes, giraffes in their natural habitat.