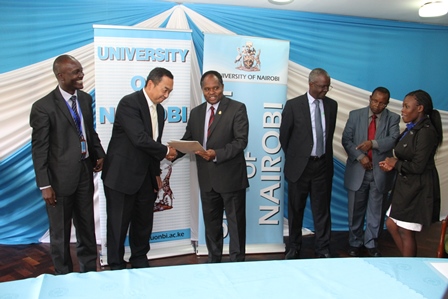 Scholarship Award Meeting.
Department Represented in Summit meeting
UoN Ranked No 7 in Africa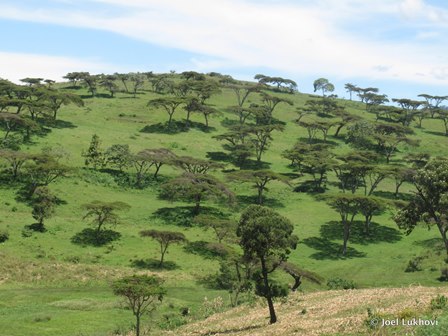 Departmental Field Trip in Western Kenya.
UNGSS Tree planting Ceremony During World Environment Day
UNGSS During World Environment Day
ESDA-SUD holds a planning meeting at the University of Nairobi
Submitted by oliver.ogembo on Mon, 2017-01-30 17:10
On December 20, 2016, the University of Nairobi hosted the Education for Sustainable Development in Africa – Sustainable Urban Development (ESDA-SUD) graduate program planning meeting that brought together the University of Nairobi and Kenyatta University ESDA members. Also participating in the meeting were the ESDA-SUD progam coordinators, the Next Generation Researchers (NGR) coordinators, and the Africa Youth Entrepreneurship Initiative (AYES) lead members from the two Universities as well as the ESDA Secretariat. The UoN's MSc degree program in Sustainable Urban Development (MSc-SUD) is being hosted and implemented at the Department of Geography and Environmental Studies. The meeting was opened by the Chair of the ESDA Consortium and the University of Nairobi Vice-Chancellor, Prof. Peter Mbithi, who pointed out that the ESDA's vision of producing experts and professionals is critical in driving the African sustainable development agenda, as enshrined in the 2030 SDGs and AU's Agenda 2063. He further lauded each member's contributions to taking the ESDA progams forward, and for the Secretariats efforts in keeping the ESDA family united.