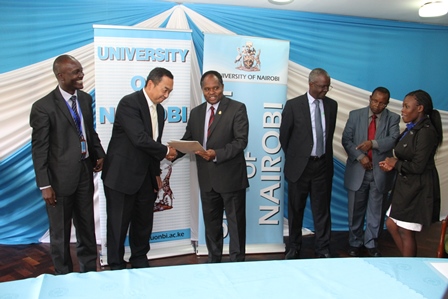 Scholarship Award Meeting.
Department Represented in Summit meeting
UoN Ranked No 7 in Africa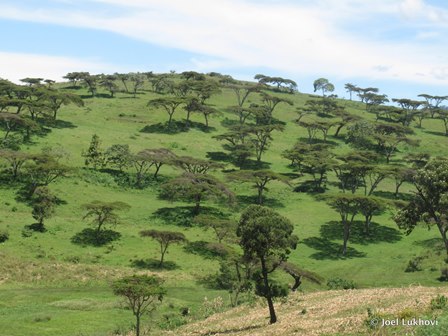 Departmental Field Trip in Western Kenya.
UNGSS Tree planting Ceremony During World Environment Day
UNGSS During World Environment Day
Discussing Nairobi's food security through a "walking debate"
Submitted by oliver.ogembo on Mon, 2017-01-30 16:58
Dr. Samuel Owuor of the Department of Geography and Environmental Studies was one of the facilitators during a "walking debate" on urban food security in Nairobi. The theme of the "walking debate" which took place on 30th of November 2016 in some parts of Nairobi's Eastlands was "geographies of resisting food insecurity by contemporary urban Africans". The "walking debate" visited selected sites and discussed food and nutrition insecurity from the urban perspective. During the walk, participants listened to and reflected with on-the-ground community mobilizers about their roles, and those of scholars and established civil society institutions in regards to (i) making food accessible and nutritional; (ii) widening formal and informal (de-/centralized) safety nets and their relationship to questions of rights and citizenship; and, (iii) mainstreaming healthier behaviours that integrate understanding of climate change as a long-term, accumulative (social) learning processes.
The event was part of the African Soil Seminar held at ICRAF Campus, Nairobi, Kenya and hosted by the Ministry of Agriculture, Livestock and Fisheries, Kenya; The Ministry of Agriculture and Natural Resources, Ethiopia; The Ministry of Agriculture, Livestock and Fisheries, Benin; Ministry of Agriculture, Water and Water resources of Burkina Faso; and NEPAD.