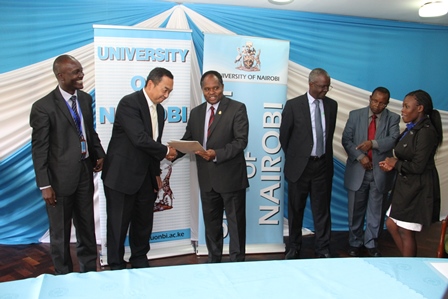 Scholarship Award Meeting.
Department Represented in Summit meeting
UoN Ranked No 7 in Africa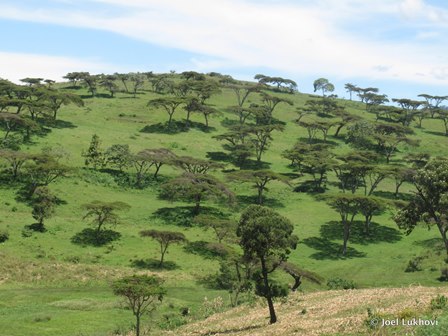 Departmental Field Trip in Western Kenya.
UNGSS Tree planting Ceremony During World Environment Day
UNGSS During World Environment Day
A dinner date with the Korean Ambassador to Kenya
Submitted by oliver.ogembo on Mon, 2017-01-30 16:28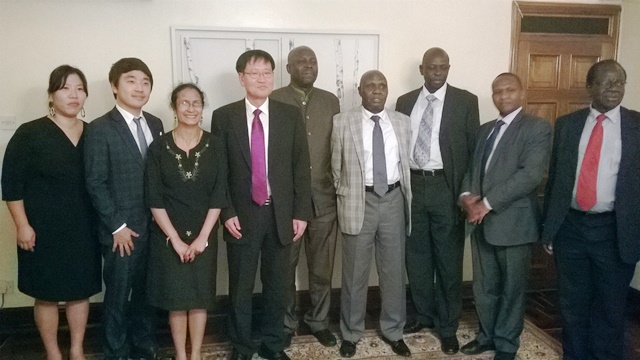 Opportunities to meet and dine with diplomatic staff and Ambassadors are rare. Dr. Parita Shah of the Department of Geography and Environmental Studies was part of the University of Nairobi entourage led by Dr. Fred Were (Dean, School of Medicine) which visited the Korean Ambassador Young Dae Kwon at his residence on the 11th of November 2016. The UON team had a one-to-one discussion with the Ambassador on similarities between Kenya and Korea and the challenges both countries continue to face and the way forward, especially for Kenya which is trying to catch up with Korea, a Newly Industrialized Country with the famous LG products being a strong mark of the Korean electronic valley.