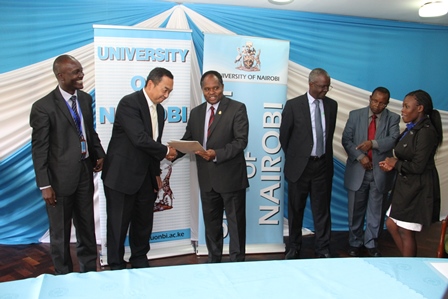 Scholarship Award Meeting.
Department Represented in Summit meeting
UoN Ranked No 7 in Africa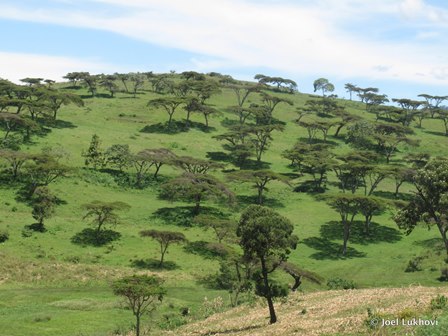 Departmental Field Trip in Western Kenya.
UNGSS Tree planting Ceremony During World Environment Day
UNGSS During World Environment Day
UNGSS students brainstorm about climate change
Submitted by oliver.ogembo on Mon, 2017-01-30 15:43
The University of Nairobi Geography Students Society (UNGSS) in collaboration with the Organization of African Youth – Kenya held a brainstorming meeting on the changing climate. The main theme of the meeting was Social inclusivity: The role of students in combating climate change. The event brought together UNGSS, Chiromo Environmental Awareness Club and Kenyatta University Environmental Club. The technical panel comprised Prof Krhoda, Dr. Marani, Ms Shah (University of Nairobi), Mr. Michael Asudi (Organization of African Youth) and Mr. Fredrick Ouma (National Coordinator, African Youth Initiative on Climate Change). The conference had three main focus areas: knowledge, practical skills and interpretation to the local level. Dr. Marani talked about climate change and how the Conference of Parties (COP) was initiated, Prof. Krhoda talked about youth and climate change, Ms Shah focused on funding and mobilization, while Mr. Asudi talked about the focus of Organization of African Youth.