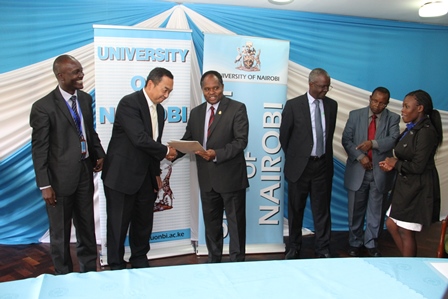 Scholarship Award Meeting.
Department Represented in Summit meeting
UoN Ranked No 7 in Africa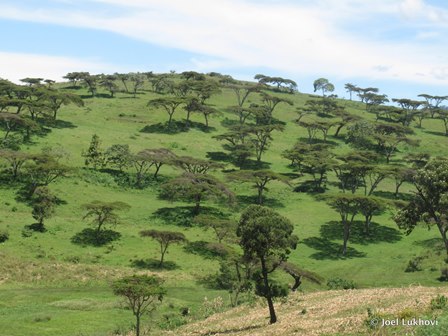 Departmental Field Trip in Western Kenya.
UNGSS Tree planting Ceremony During World Environment Day
UNGSS During World Environment Day
Geography students participate in the 2016 World Environment Day in Nakuru, Kenya
Submitted by oliver.ogembo on Tue, 2016-08-23 10:12
It was yet another World Environmental Day (WED) on the 5th June and as experts it was upon us to make a positive impact on the society. There were various activities going on throughout the country. The University of Nairobi Students Society (UNGSS) celebrated WED in Nakuru – contributing towards the conservation of Mau forest. The event was organized by Peace Ambassadors Kenya (PAK) in collaboration with Kenya Wildlife Service (KWS). The WED was attended by university, secondary and primary school students. The event started with a 10-Kilometre educational walk in the Mau forest. Thereafter, there was tree planting activities in the forest, as well as an interactive session with the community. The UNGSS team was led by its Chairman Mr. Shadrack Kimote. He was joined by PAK-UoN Chapter Chairman Mr. Gedion Ngetich.