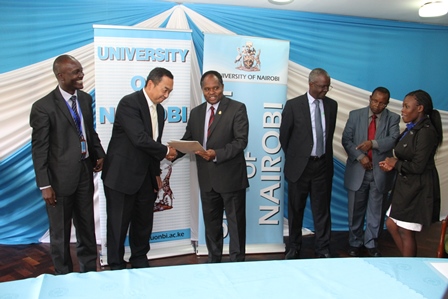 Scholarship Award Meeting.
Department Represented in Summit meeting
UoN Ranked No 7 in Africa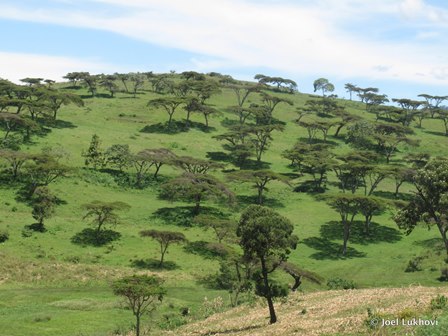 Departmental Field Trip in Western Kenya.
UNGSS Tree planting Ceremony During World Environment Day
UNGSS During World Environment Day
R4D Food Systems Project Progress Review Workshop in Kenya
Submitted by oliver.ogembo on Tue, 2016-08-23 10:10
The R4D Food Systems Project second workshop in Kenya took place on 12-17 June 2016. The workshop aimed to, once again, bring the project team together for stock taking and review of progress since their last meeting in Gelian Hotel Machakos late last year. Researchers – Masters, PhDs, Post-docs and respective supervisors – in all the four Work Packages participated in the workshop – held at Sagana Gateway Resort in Muranga County. The Department of Geography and Environmental Studies is one of the participating institutions in Sustainable Governance of Food Systems Project.
The project is being coordinated by the Centre for Training and Integrated Research for ASAL Development (CETRAD, Kenya); University of Bern (Switzerland); Centre for Development and Environment (CDE), University of Bern; Agroecología Universidad Cochabamba (AGRUCO), Bolivia; and Geneva Academy of International Humanitarian Law and Human Rights, Graduate Institute. The project brings together researchers, Post-docs, PhD students and MA/MSc students who will participate in the various components of the project. University of Nairobi brings on board a pool of researchers and students from the Department of Geography and Environmental Studies; School of Economics; School of Law; Institute of Anthropology Gender and African Studies; and Centre for Advanced Studies in Environmental Law and Policy.