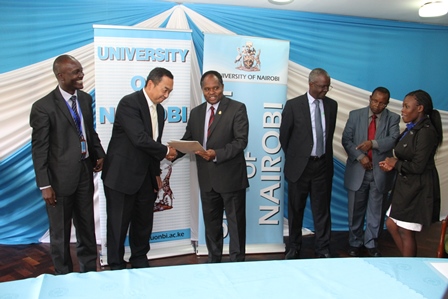 Annual Scholarship Awards
FoodMetres Project Meeting
A World-Class University Committed to Scholarly Excellence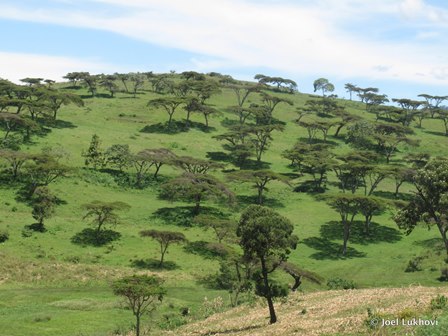 Geography Students Participating in World Environment Day
Geography Students in World Environment Day
Geography students attend UNEA-2 meeting in Nairobi, Kenya
Submitted by oliver.ogembo on Tue, 2016-07-05 11:41
The second session of United Nations Assembly was held in Nairobi (23rd-27th May, 2016). The University of Nairobi Geography Students Society (UNGSS) would like to thank the Chairman, Department of Geography and Environmental Studies and Dean, Faculty of arts for facilitating them to attend the meeting. Seven students represented the University of Nairobi, including one Lecturer (Parita Shah) from the Department of Geography and Environmental Studies.
The theme of the UNEA-2 was "Delivering on the environmental dimension of the 2030 agenda". The participants also attended a symposium that was held on Wednesday 25th May, 2016 which was graced by high level personnel from different nations, organizations and representatives from different learning institutions. The symposium was structured under the theme of "Displacement environment, root causes and implications". The symposium sought to better understand the linkages between the environmental change and displacement and to formulate the priorities and concrete steps through a dialogue which involved key across the humanitarian.
The UNEA-2 seeks to promote environmental transformation by looking at ways and means of solving problems related to the environmental degradation which when addressed amicably will eventually lead to the achievement of Sustainable Development Goals. These goals cannot be realized unless the environmental dimensions are recognized. UNEA-2 was about action and collaboration because it attracted participants and representatives from various organizations, the private sector and government officials all with the aim of realizing the 2030 Agenda. The presence of people from different diversities marked a great step towards the realization of Sustainable Development Goal 17, "to revitalize the global partnership for sustainable development".