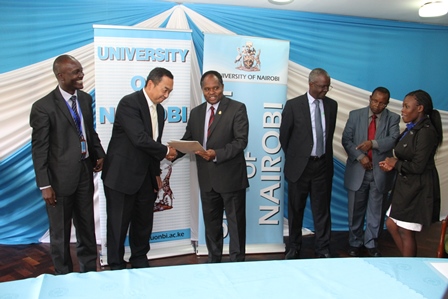 Annual Scholarship Awards
FoodMetres Project Meeting
A World-Class University Committed to Scholarly Excellence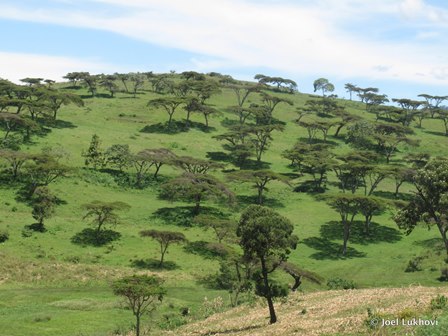 Geography Students Participating in World Environment Day
Geography Students in World Environment Day
UoN participates in DRUSSA leadership and benchmarking conference in Reduit, Mauritius
Submitted by oliver.ogembo on Tue, 2016-05-17 13:34
Dr. Samuel Owuor (Department of Geography & Environmental Studies) and Mrs. Rosemary Omwandho (Office of the DVC-RPE) participated in the 2016 DRUSSA Leadership and Benchmarking Conference, hosted in Reduit, Mauritius, from 25-27 April 2016. Dr. Owuor (DRUSSA researcher) represented Prof. Lucy Irungu (UoN DRUSSA Leader and DVC Research, Production & Extension), while Rosemary attended in her capacity as UoN DRUSSA Champion. The conference was officially opened by Prof. Romeela Mohee, Vice Chancellor, University of Mauritius. The University of Nairobi team presented a Demonstrator Research Project poster on "Kenya Population Situation Analysis". This was the final all university event for DRUSSA (Development Research Uptake in Sub-Saharan Africa), bringing together partners, Leaders and Champions to:
Share knowledge and good practice on research uptake systems and processes developed over the DRUSSA programme.
Discuss outcomes from the third and final DRUSSA benchmarking survey, trends identified over the last five years and compare experiences in managing research uptake.
Address the complexities, successes and challenges involved in organisational change.
Build a supportive, interactive community of knowledge amongst DRUSSA universities.
Learn more about DRUSSA activities and support services to be developed and rolled-out over the next year
Engage with the DRUSSA team from the 3 partner agencies: ACU, CREST and OSD, all of whom continue to work closely with DRUSSA partner universities.