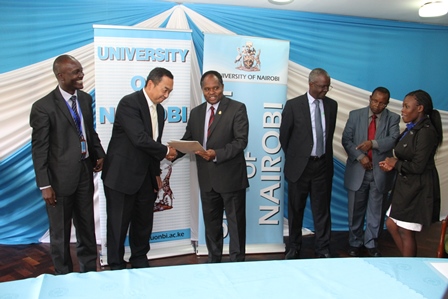 Annual Scholarship Awards
FoodMetres Project Meeting
A World-Class University Committed to Scholarly Excellence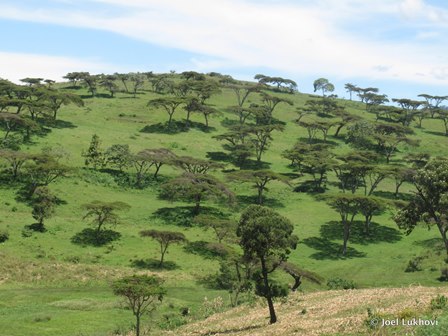 Geography Students Participating in World Environment Day
Geography Students in World Environment Day
"Hungry Cities Project" partners meet in Cape Town, South Africa
Submitted by oliver.ogembo on Tue, 2016-05-17 13:22
Dr. Samuel Owuor of the Department of Geography & Environmental Studies attended the Hungry Cities Partnership meeting held in February 2016 at the University of Cape Town, South Africa. The Hungry Cities Partnership is a research project funded by the Canadian International Development Centre and managed by the African Centre for Cities at the University of Cape Town, South Africa. The Hungry Cities Partnership (HCP) involved partners at research institutions in the so-called Global South and include: Mexico City, Mexico; Kingston Jamaica; Cape Town, South Africa; Maputo, Mozambique; Bangalore, India; Nanjing, China; and Nairobi, Kenya. This is the third HCP Partners Planning Workshop. The workshop is focused on collectively laying the foundation for the second year of research under the HCP. The second year research has the following five broad objectives:
Organization, structure, ownership, financing, employment and entrepreneurial and innovation strategies of small enterprises in the urban informal food economy.
Geography of small food enterprise location in relation to markets, competitors, consumers and transport infrastructure.
Patronage patterns of the informal food economy by poor urban consumers and the formulation of new and innovative strategies by small firms based on consumer behaviour.
Nature and impact of the regulatory environment governing the informal food economy in different contexts.
How inclusive growth strategies targeting the urban informal food sector might provide greater opportunities for entrepreneurship, innovation, equality of opportunity and benefits for women, female-headed businesses and youthful entrepreneurs.