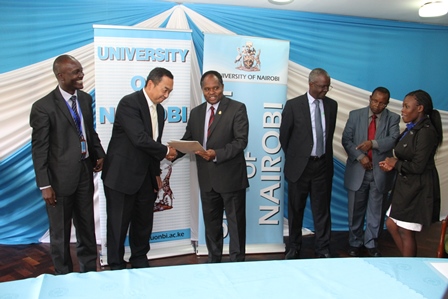 Scholarship Award Meeting.
Department Represented in Summit meeting
UoN Ranked No 7 in Africa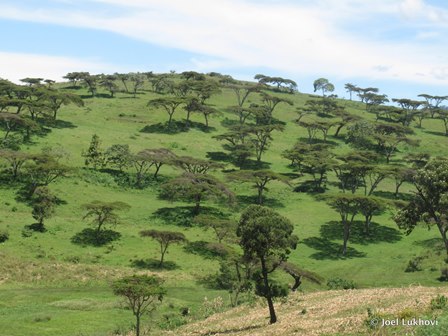 Departmental Field Trip in Western Kenya.
UNGSS Tree planting Ceremony During World Environment Day
UNGSS During World Environment Day
Kikuyu Township MCA hosts geography students in Ondiri Swamp
Submitted by oliver.ogembo on Tue, 2016-03-29 11:08
Without fieldwork, the nexus between geography and the environment remains incomplete. However, at the Department of Geography and Environmental Studies, students are given the benefit to attend field lessons where they are exposed to a number of practical aspects. On the 2nd of March 2016, Fourth Year geography students from the School of Education, College of Education and External Studies (CEES) held a field class in Ondiri Swamp. The field class was led by Ms. Parita Shah (of the Department) and conducted by Hon. Binary Wainaina (Area MCA). Hon. Wainaina took the class on a tour of the swamp, explaining the threats, challenges and future prospects of the swamp. Hon. Wainaina noted that there were plans to recommend Ondiri swamp to become a designated Ramsar site. This, he explained, would enhance the conservation spirits of the local community, and bring back the lost glory of the swamp. According to Hon. Wainaina, the swamp was a habitat for the Sitatunga antelope but due to human activities and land use changes, this species of antelope has disappeared. The efforts of the MCA towards conserving the swamp were greatly appreciated by the students.