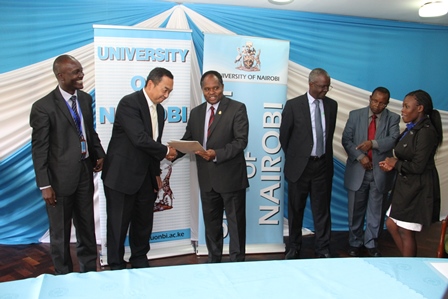 Scholarship Award Meeting.
Department Represented in Summit meeting
UoN Ranked No 7 in Africa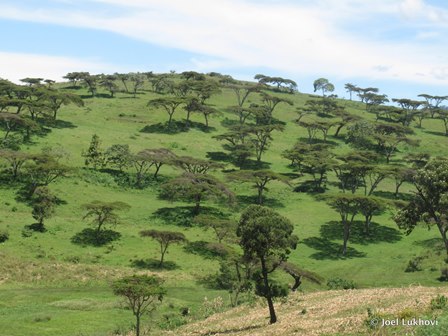 Departmental Field Trip in Western Kenya.
UNGSS Tree planting Ceremony During World Environment Day
UNGSS During World Environment Day
Extending links to TU-Darmstadt and Goethe University, Germany
Submitted by oliver.ogembo on Thu, 2016-01-28 10:40
In December 2015, Dr. Sam Owuor was invited to the Graduate School of Urban Studies (URBANgrad) at Technical University in Darmstadt (TU-Darmstadt) as well as to the Department of Human Geography of Goethe University in Frankfurt (13-20 December). The aim of the visit was to give a lecture and to participate in joint research initiatives. At TU-Darmstadt, Dr. Owuor interacted with MA students through a 90-minute guest lecture. In addition, Dr. Owuor participated in the URBANgrad PhD program on "Urban infrastructures in transition: The case of East African cities" through an interactive session (oberseminar) with PhD students and staff. Thanks to the TU-Darmstadt staff: Prof. Jochen Monstadt, Prof. Mikael Hård, Dr. Rémi de Bercegol and Dr. Bérénice Bon. At Goethe University, Dr. Owuor interacted with the graduate students – thanks to Prof. Marc Boeckler. The visit provided a platform for future collaboration.