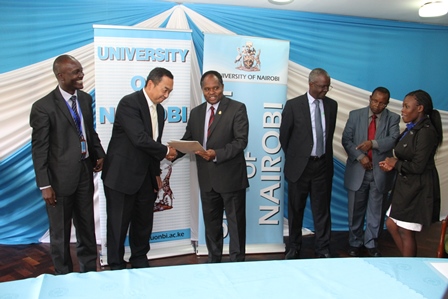 Scholarship Award Meeting.
Department Represented in Summit meeting
UoN Ranked No 7 in Africa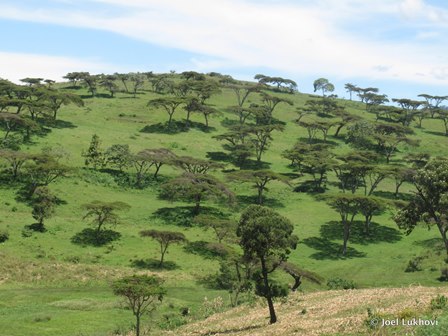 Departmental Field Trip in Western Kenya.
UNGSS Tree planting Ceremony During World Environment Day
UNGSS During World Environment Day
MMSDI meeting in Aarhus University, Denmark
Submitted by oliver.ogembo on Wed, 2015-12-09 16:01
The Board and Scientific Board Members of the Maasai Mara Science and Development Initiative (MMSDI) met in Aarhus University, Denmark (21-24 November, 2015) for a strategy seminar and to deliberate on the next course of action. Dr. Alice Odingo (Management, MMSDI) represented Prof. Richard Odingo (President, MMSDI), while Dr. Sam Owuor and Dr. Stella Mukhovi attended the meeting as MMSDI Scientific Board members. Other members of the MMSDI from the Department of Geography and Environmental Studies, University of Nairobi are Prof. Elias Ayiemba and Prof. Evaristus Irandu. MMSDI is an international, multi-stakeholder network aimed at creating systemic change through interdisciplinary research and development activities. It was founded in 2014 as a response to the urgent need for action in the Maasai Mara ecosystem. The major stakeholders are: University of Nairobi, Maasai Mara University (Kenya), Aarhus University (Denmark), Justus Liebig-Universität Giessen (Germany), the Karen Blixen Camp Limited and the Mara Rianda Community (Maasai Mara), among others.