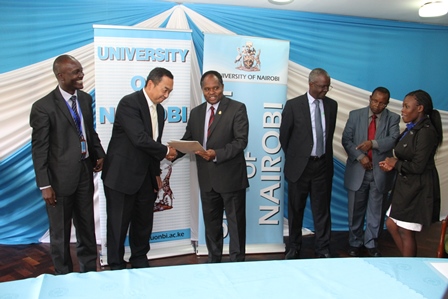 Scholarship Award Meeting.
Department Represented in Summit meeting
UoN Ranked No 7 in Africa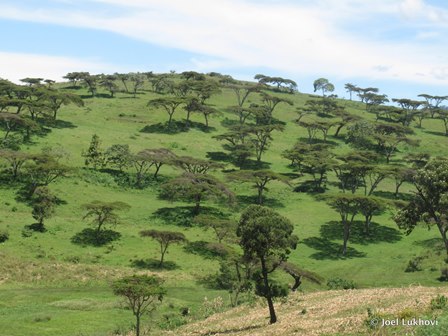 Departmental Field Trip in Western Kenya.
UNGSS Tree planting Ceremony During World Environment Day
UNGSS During World Environment Day
Promoting science and development through sustainable governance of food systems
Submitted by oliver.ogembo on Wed, 2015-12-09 15:49
The Department of Geography and Environmental Studies is one of the participating institutions in Sustainable Governance of Food Systems Project. The project is being coordinated by the Centre for Training and Integrated Research for ASAL Development (CETRAD, Kenya); University of Bern (Switzerland); Centre for Development and Environment CDE, University of Bern; Agroecología Universidad Cochabamba AGRUCO (Bolivia); and Geneva Academy of International Humanitarian Law and Human Rights, Graduate Institute. The project brings together researchers, Post-docs, PhD students and MA/MSc students who will participate in the various components of the project. University of Nairobi brings on board a pool of researchers and students from the Department of Geography and Environmental Studies; School of Economics; School of Law; Institute of Anthropology Gender and African Studies; and Centre for Advanced Studies in Environmental Law and Policy.
Our basic hypothesis is that assessing different food systems against the principles of food sustainability will make it possible (1) to improve the conditions under which actors in smallholder and other family- or community-based food systems earn, adapt, and innovate their livelihoods – especially by reducing risks, food insecurity, and power asymmetries and securing access to land, common-pool resources, agro-technical inputs, credits, and markets; (2) to reduce the negative socio-economic, political, and ecological externalities of agro-industrial, but also partially unsustainable smallholder or family and community-based food systems; and (3) to thereby enhance collaboration and complementarity and (4) reduce competition and conflict between different food systems by establishing platforms that allow more sustainable food systems to emerge and expand, based on an inclusive and democratic process.