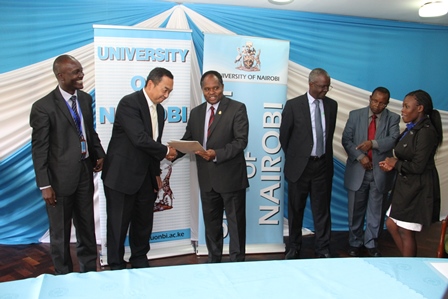 Scholarship Award Meeting.
Department Represented in Summit meeting
UoN Ranked No 7 in Africa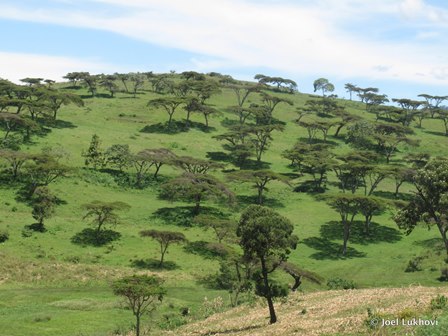 Departmental Field Trip in Western Kenya.
UNGSS Tree planting Ceremony During World Environment Day
UNGSS During World Environment Day
2015 Geography & Environmental Studies Field Class
Submitted by oliver.ogembo on Wed, 2015-12-09 15:37
Field-class is an annual event for all third year geography and environmental studies students. The 2015 BA III field-class took place in Laikipia and Isiolo counties between 20th and 25th October 2015. The theme of the field-class was "The future of ASALs in a rapidly changing socio-ecological environment". The field-class team comprised Dr. John Nyangaga (coordinator), Dr. Boniface Kiteme, Dr. Samuel Owuor, Dr. Stella Mukhovi and Mr. Bernard Majani. This year's BA III field-class was unique because it was co-organized and sponsored by one of our strategic partners –CETRAD (Centre for Training and Integrated Research in Arid and Semi-Arid Lands). The Department wishes to extent its sincere appreciation to CETRAD staff who made this field-class a success, and especially to the Director (Dr. Boniface Kiteme). Furthermore, we wish acknowledge the wealth of knowledge we received from all the field-based lecturers – be they farmers, conservationist, managers, etc. This was indeed a great team and a wonderful field-based experience for all of us!