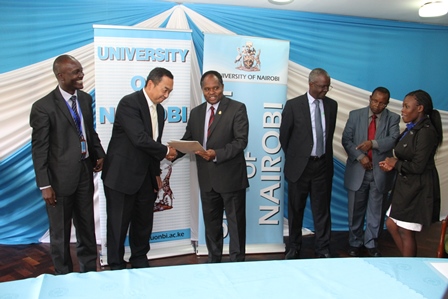 Scholarship Award Meeting.
Department Represented in Summit meeting
UoN Ranked No 7 in Africa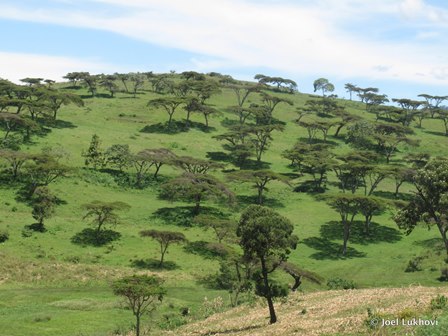 Departmental Field Trip in Western Kenya.
UNGSS Tree planting Ceremony During World Environment Day
UNGSS During World Environment Day
DoGES student attends the world humanitarian summit in Geneva, Switzerland
Submitted by oliver.ogembo on Wed, 2015-12-09 15:15
Esther Muiruri, a postgraduate student at the Department of Geography and Environmental Studies attended the world humanitarian summit. The WHS Global Consultation started officially on October 14th and ended on October 16th, 2015, and was held in Geneva, Switzerland. The meeting brought together over 1,100 people from government, NGOs, youth groups and all other stakeholders. The meeting is part of the world humanitarian summit process leading to adoption of the new humanitarian framework. Esther is one of the global facilitators of the Youth Working Group through United Nation major group for Children and Youth and Kenya Red Cross Youth. She moderated a youth panel on "Youth and Innovation". Esther has been engaged in this process for several months now where she has been involved in organizing and coordinating off-line and on-line consultations within the youth working group. Prior to the global consultation meeting, she led a team of seven young people during the global youth consultation in Doha, Qatar on 1st and 2nd of September 2015. During this meeting, she moderated a session on humanitarian effectiveness among other sessions. The process is not over as the summit will be held in May 2016 in Istanbul, Turkey.