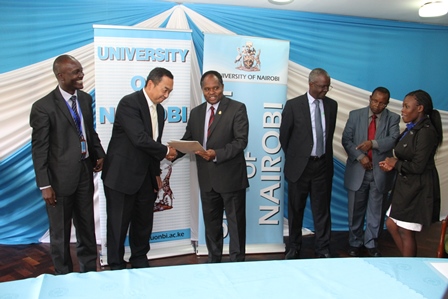 Scholarship Award Meeting.
Department Represented in Summit meeting
UoN Ranked No 7 in Africa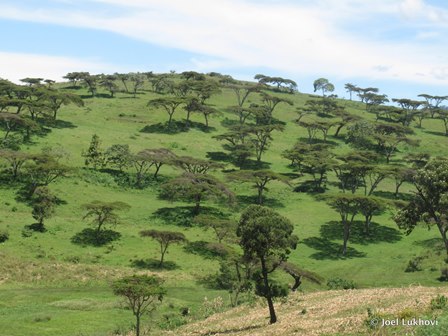 Departmental Field Trip in Western Kenya.
UNGSS Tree planting Ceremony During World Environment Day
UNGSS During World Environment Day
International recognition: DoGES alumni wins the Association of American Geographers award in the USA
Submitted by oliver.ogembo on Mon, 2014-08-25 11:17
Peter Kamau, a former Chairman of the University of Nairobi Geography Students Association (UNGSS) recently won a bronze medal when he came third in a poster competition dubbed 'Young Leaders Mapping Sustainable Development Challenges: My Community, Our Earth Beyond Rio +20' which was organized by the Association of American Geographers (AAG). His poster entitled 'Anthropogenic fires, forest resources and local livelihoods in Chyulu Hills Kenya' was part of his MA research at Miami University in Ohio which was jointly supervised by Prof Kimberly Medley and Prof John Maingi. The award was presented during the AAG Annual Meeting held in Tampa Florida in April 2014. The Department of Geography at Miami University has a strong collaboration with the Department of Geography & Environmental Studies at University of Nairobi which is coordinated on this side by Dr. Francis Mwaura through which over 15 students from the department have secured very fruitful graduate scholarships in the USA. Peter Kamau, a Biogeographer, is working at KWS and also pursuing his PhD studies in the USA.