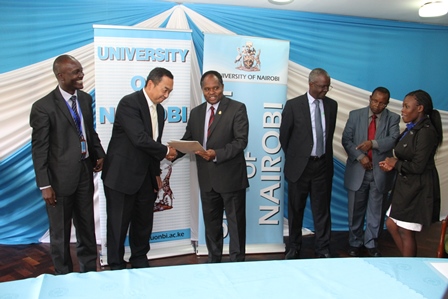 Scholarship Award Meeting.
Department Represented in Summit meeting
UoN Ranked No 7 in Africa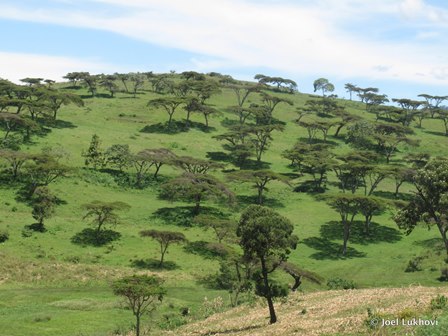 Departmental Field Trip in Western Kenya.
UNGSS Tree planting Ceremony During World Environment Day
UNGSS During World Environment Day
DoGES Student Admitted to the Association of Commonwealth Universities Summer School
Submitted by micino on Tue, 2014-07-08 11:20
Mr. John Omwamba, a postgraduate student in the Department of Geography and Environmental Studies, has been granted admission into the Association of Commonwealth Universities (ACU) Summer School 2014 at the University of Nottingham,
Malaysia Campus. The summer school takes place from 17th August 2014 for a week. The Commonwealth summer school was instigated by the ACU in 2011. It aims to provide a forum to bring together high quality students from every corner of the Commonwealth countries to discuss multidisciplinary issues of global importance. This year's theme will be "Global food security: can we feed a growing world?" Participants will journey through various aspects of food production, looking closely at distribution, environmental management, migration, biotechnology, farm management, supply chains, nutrition and health policy. Delegates will have the opportunity to observe the reality of food management, experience first-hand the food and supply chain, and immerse themselves in the challenges of food production. Through a series of workshops, group work and field-based learning; the participants will look at how food gets from farm to fork. We wish Mr. Omwamba all the best!