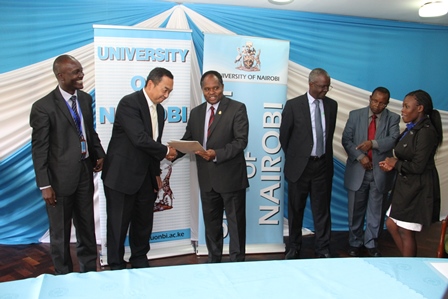 Scholarship Award Meeting.
Department Represented in Summit meeting
UoN Ranked No 7 in Africa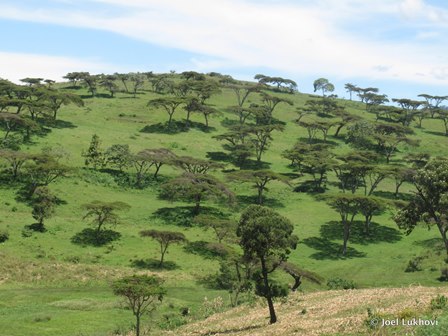 Departmental Field Trip in Western Kenya.
UNGSS Tree planting Ceremony During World Environment Day
UNGSS During World Environment Day
DoGES student wins a prestigious scholarship to South Korea
Submitted by lumah on Thu, 2013-12-19 09:19
Mr. Anthony Kitema Kimanthi – who graduated from the Department of Geography & Environmental Studies (DoGES) last year – has won a prestigious scholarship to South Korea. Anthony – a former University of Nairobi Geography Students Society (UNGSS) Chairman – has been awarded the Industrial Bank of Korea (IBK) scholarship to undertake a Masters Degree Program in Forest Resources and Ecological Restoration at the Park Chung Hee School of Policy and Saemaul (PSPS), Yeungnam University,
Daegu, South Korea. This was a highly competitive scholarship with applicants from other universities in Kenya. He was the only one chosen and becomes the first Kenyan student to be awarded the IBK scholarship in Yeungnam University. Congrats Anthony and keep the name of the Department, UoN and Kenya flying high!