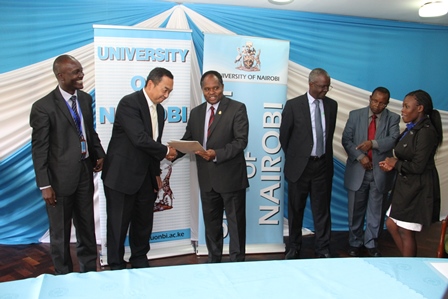 Annual Scholarship Awards
FoodMetres Project Meeting
A World-Class University Committed to Scholarly Excellence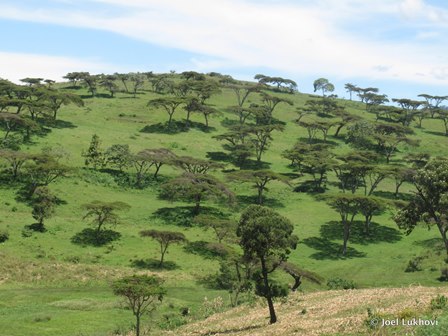 Geography Students Participating in World Environment Day
Geography Students in World Environment Day
UoN Geography Students Society (UNGSS)
---
PHYSICAL ADDRESS & CONTACTS
University of Nairobi Geography Students Society (UNGSS)
C/o Department of Geography & Environmental Studies
University of Nairobi, Main Campus, Hyslop Building
P.O.Box 30197-00100,NAIROBI, KENYA
Tel: 254-20-318262 Ext. 28016 Email:
---
MESSAGE FROM THE PATRON
---
MESSAGE FROM THE CHAIRMAN
UNGSS is a non-profit making, non-ethnic and non- political organization composed of students who have interests in environmental issues. Membership is open to anyone who is a student of the University of Nairobi.
---
EXECUTIVE COMMITTEE MEMBERS
Chairperson: Cyprose Achieng (C01/0693/10)
Vice Chairperson, External Affairs: Duncan K. Mavuti (C01/0136/10)
Vice-chair, Internal Affairs: Oluchina Oyesa (C01/0166/11)
Treasurer: Monica Muhoho (C01/0619/10)
Secretary: Gloria Chepngetich (C01/0478/10)
Publicity Secretary: Esther Muiruri (C01/3885/11)
1st Year Module I Rep: Stephen Omondi (C01/1065/12)
3rd Year Module I Rep: Evince Ogwang (C01/0650/10)
Module 2 Rep: Frank Marita (C01/38726/11)
---
VISION, MISSION AND CORE VALUES
VISION
To be an active entity in enhancing the sustainable use of the environment at national, regional and international levels
MISSION
To promote dissemination of information regarding sustainable use of the environment
CORE VALUES
Transparency and Accountability
Team spirit
Courtesy, Honor and Respect
Efficiency, Effectiveness and Professionalism
Integrity
---
MANDATE & OBJECTIVES
OBJECTIVES
To promote interest of members in the field of geography and environmental studies
To create a forum for communication amongst and between students and staff on geography and environmental studies issues
To cultivate a sense of awareness among the public on the need to conserve our environment
To contribute in the efforts to make the environment clean, greener and a better place to live in
To join all disciplines in the academic domain on the issues of development in the social, ecological and economic aspect
To promote the general welfare of the members
---
NEWS & EVENTS
---
CALENDAR OF ACTIVITIES
---
PHOTO GALLERY
---