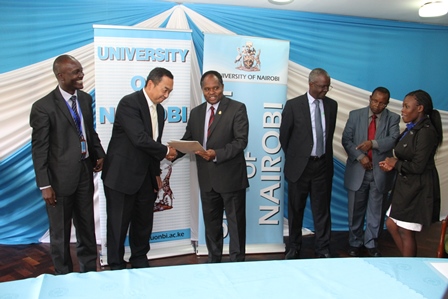 Scholarship Award Meeting.
Department Represented in Summit meeting
UoN Ranked No 7 in Africa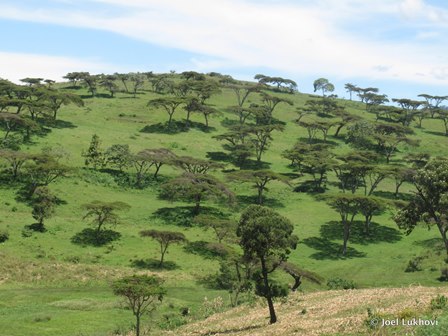 Departmental Field Trip in Western Kenya.
UNGSS Tree planting Ceremony During World Environment Day
UNGSS During World Environment Day
Economic and Transport Geography
Economic Geography is a field of study concerned with the spatial organization and distribution of economic activity, the use of the world's resources, and the distribution and the expansion of the world economy. It examines the relationship between the society, environment and economy. Economic Geography discusses the ways in which humans inhabiting the earth obtain their livelihoods in specific locations characterized by varying social and natural environments. It uses a wide variety of theoretical, conceptual and methodological approaches to understand complex linkages between society, environment and economy. It also examines the causes of, and policy options for, reducing spatial inequalities and uneven development in the contemporary world. Besides, achieving sustainable development is becoming increasingly a major challenge in the 21st Century. This thematic area focuses on the problems facing developing countries in their pursuit of sustainable development strategies. The thematic area aims to equip students with adequate knowledge and skills necessary for the analysis, formulation, implementation and monitoring of sustainable development strategies.
Transport Geography is a specialty of Economic Geography that provides an understanding of the spatial structure of transport systems and their impacts on the economy. It discusses the development of different modal systems such as road, aviation, rail and water transport. It examines the movement of people, freight and information in or across different locations or regions. The course examines the effect of transport systems on the environment and discusses possible solutions to the problems. Transport Geography also introduces students to transport planning process with emphasis on proper transport planning as an ingredient for sustainable development.
---
HEAD OF THEMATIC AREA
---
MEMBERS OF THEMATIC AREA
---
RESEARCH PROJECTS & CONSULTANCIES
---
CONFERENCES
---
DEGREE PROGRAMMES & RELATED COURSE UNITS
DEGREE PROGRAMMES
COURSE UNITS
---
POSSIBLE CAREER OPPORTUNITIES
Experts on spatial and temporal aspects of economic development
Environmental economists and scientists
Transport economists and planners
Market researchers
Natural resource managers
Physical planners
Transport managers
Logistics and distribution managers
---
NEWS, EVENTS & OUTREACH ACTIVITIES
---
PHOTO GALLERY