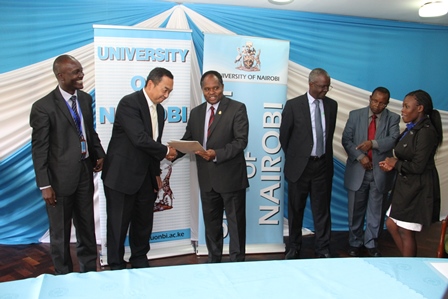 Scholarship Award Meeting.
Department Represented in Summit meeting
UoN Ranked No 7 in Africa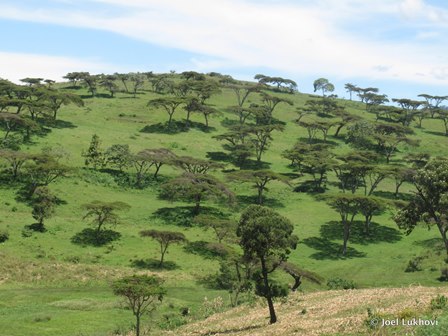 Departmental Field Trip in Western Kenya.
UNGSS Tree planting Ceremony During World Environment Day
UNGSS During World Environment Day
All smiles for Joseph Owino as he recieves a pair of hearing aids
Submitted by nowino on Sun, 2013-06-30 13:12
Location:
Lion's Service Centre, Loresho
It was all smiles for Joseph Owino as he received a pair of hearing aids at the Lions Service Centre in Loresho, Nairobi on June 25, 2013. Joseph is a first year student at the School of Biological Sciences taking some of his course units in geography and environmental studies. He joined the university with a severe sensorineural hearing loss bilaterally – but thanks to the strong corporate social responsibility of the Department of Geography & Environmental Studies – Joseph, who could not afford to buy hearing aids, can now hear clearly. The department would like to thank the management of Lions Service Centre, especially Dr. Amish Doshi, the General Manager (Shamsherali Datoo), and the staff of Hetaba and Hiraba Hearing Centre for their kind understanding and free medical assistance to Joseph. All these arrangements were made possible by Ms. Parita Shah of the department. Joseph was accompanied to the Centre by the Chairman of Department (Dr. Sam Owuor), Ms. Shah and the out-going Chairman of the University of Nairobi Geography Students Society (Mr. Simon Andika).