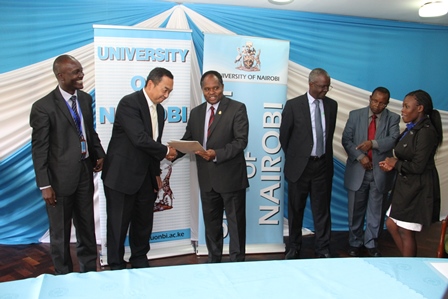 Scholarship Award Meeting.
Department Represented in Summit meeting
UoN Ranked No 7 in Africa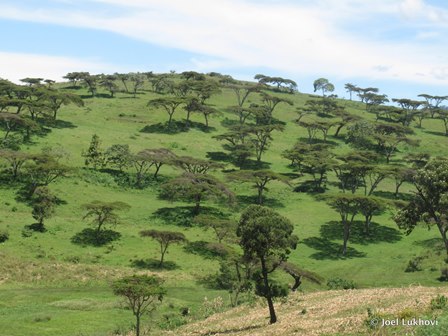 Departmental Field Trip in Western Kenya.
UNGSS Tree planting Ceremony During World Environment Day
UNGSS During World Environment Day
Another kind gesture to geography & environmental studies student
Submitted by nowino on Sun, 2013-06-30 13:08
Once again, through the initiative of Ms. Parita Shah, the Department of Geography & Environmental Studies is privileged to receive a sponsorship for a fourth year student. Oscar Adunga Oduor, who had difficulties clearing his fourth year school fees, was kindly assisted with Kenya Shillings 34,500/- by Mr. Changanlal D. Shah of Text Book Centre, Nairobi. Oscar has now cleared his school fees. Mr. Shah has concerns for the youth of Kenya and has a vision to see that students complete their studies. At the age of 75 years, Mr. Shah is still working. He is a born environmentalist and to-date has planted over 2500 trees. Thank you Mr. Shah for the kind gesture!