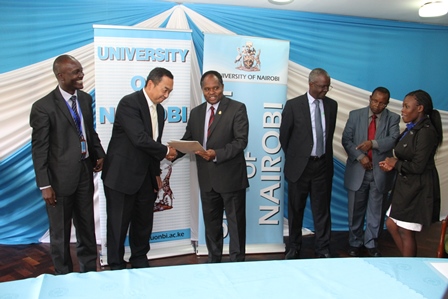 Scholarship Award Meeting.
Department Represented in Summit meeting
UoN Ranked No 7 in Africa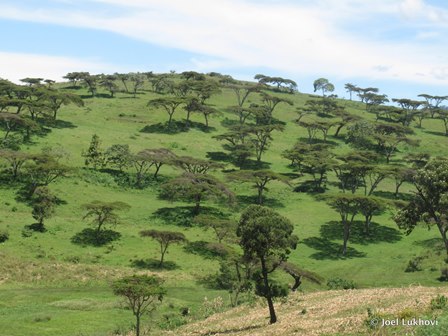 Departmental Field Trip in Western Kenya.
UNGSS Tree planting Ceremony During World Environment Day
UNGSS During World Environment Day
Ms. Parita Shah at the opening ceremony of Karura Forest auditorium
Submitted by wnyambeki on Thu, 2013-06-20 13:14
Ms. Parita Shah of the Department of Geography & Environmental Studies (left in photo)assists the First Lady, Mrs. Margaret Kenyatta (cutting the ribbon), during the official opening of Karura Forest Auditorium and Educational Centre. Ms. Shah, "a friend of Karura Forest", is an active member of the Karura Forest Environmental Educational Trust (KFEET). Like other members of the department, Ms. Shah is passionate about environmental conservation and corporate social and environmental responsibility. Karura forest is the only indigenous forest in the heart of a city in the world – and therefore the need to conserve and protect it. The function was attended by, among others, Kenya Forest Service, former Shell BP, Oshwal Education and Relief Board, the Green Belt Movement and the Friends of Karura Forest. Well done Ms. Parita! (Photo: Courtesy of Daily Nation of 4th June 2013/PPS).