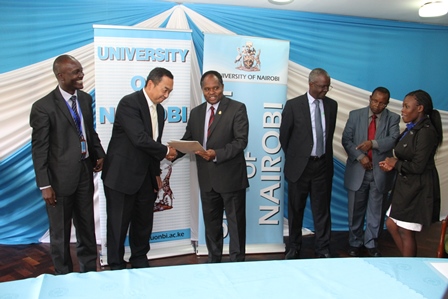 Scholarship Award Meeting.
Department Represented in Summit meeting
UoN Ranked No 7 in Africa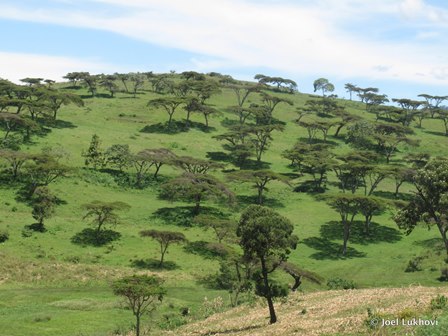 Departmental Field Trip in Western Kenya.
UNGSS Tree planting Ceremony During World Environment Day
UNGSS During World Environment Day
Geography students attend the 2013 World Environment Day celebrations
Submitted by micino on Thu, 2013-06-20 09:21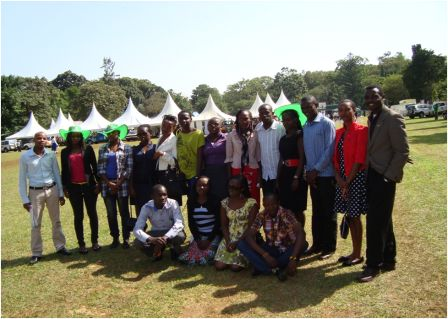 University of Nairobi Geography Students Society (UNGSS) attended the 2013 World Environment day celebrations held at Maseno University on 5th of June. The theme of this year's celebration was "THINK, EAT, SAVE & REDUCE YOUR FOOTPRINT". The aim was to enlighten the society on the importance of conserving and saving our resources,especially food resources.
UNGSS had 21 delegates in the celebrations – led by their Chairperson (Ms. Syprose Achieng) and the immediate former Chairperson (Mr. Simon Andika). The students joined other Kenyans in discussing the role of the society in sustainable development, especially in consumption and production; forest conservation; waste management; water resources management; and the current state of environment. UNGSS would like to thank the Principal College of Humanities & Social Sciences; the Dean of Students; and the Chairman, Department of Geography & Environmental Studies – for their support in making this trip possible. During their 3 days trip, the students took time off to sample the geography and environment of Kisumu town. Make sure you think, eat, save and reduce your footprint!