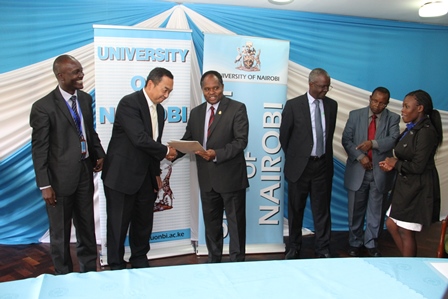 Scholarship Award Meeting.
Department Represented in Summit meeting
UoN Ranked No 7 in Africa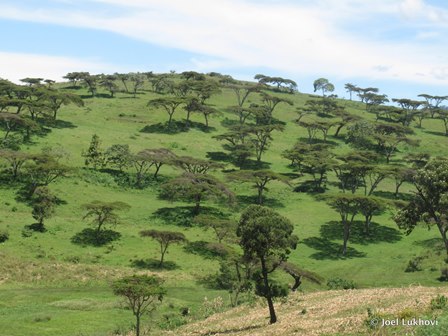 Departmental Field Trip in Western Kenya.
UNGSS Tree planting Ceremony During World Environment Day
UNGSS During World Environment Day
MoU with Linkoping University, Sweden
Submitted by oliver.ogembo on Thu, 2013-03-21 11:55
On 13th of February 2013, The Department of Geography and Environmental Studies participated in the signing ceremony of the MoU between Linkoping University, Sweden and the University of Nairobi, noting the active role the department played in the ground work that culminated to the signing ceremony. Between 14th and 16th February, 2013, the department organized the first activity of the MoU. This was a collaborative conference held at Kenya Science Campus which brought 45 participants from Sweden and another 45 from Kenya. The theme of the conference was "Uplifting the poor: Opportunities for poor people to improve their livelihoods". This was also an attempt to link universities to the surrounding communities. Immediately after the conference an exchange arrangement was made for Prof. Elin Wihliborg of Linkoping University to visit the Department of Geography and Environmental Studies in October, 2013.