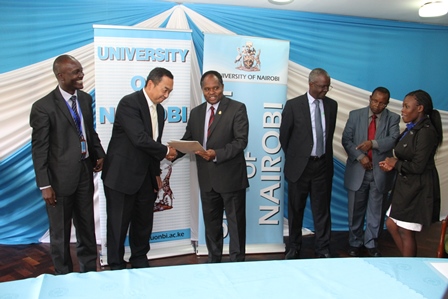 Scholarship Award Meeting.
Department Represented in Summit meeting
UoN Ranked No 7 in Africa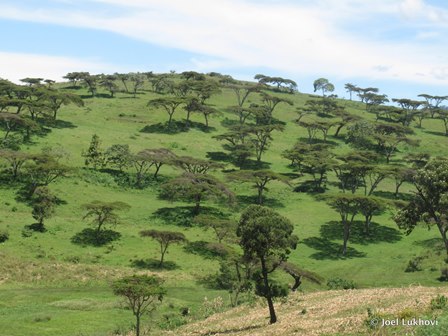 Departmental Field Trip in Western Kenya.
UNGSS Tree planting Ceremony During World Environment Day
UNGSS During World Environment Day
UNGSS Engaging Towards Environmental Protection Efforts
Submitted by oliver.ogembo on Wed, 2017-04-26 08:10
There is a lot of false information shared on WhatsApp and other social platforms that have created false alarm. It is against this backdrop that Safaricom in partnership with the National Environment Management Authority (NEMA) and Communications Authority of Kenya launched the Electro Magnetic Frequency (EMF) booklet titled 'The answer is in your hands' at the Villa Rosa Kempinski on February 8th. This function was attended by members of the University of Nairobi Geography Students Society (UNGSS). Surveys conducted by WHO place the radiation emitted by base transceiver stations at between 0.002% and 0.2% which are a thousand times lower than the exposure required to cause health threats. This, therefore, makes living near base stations absolutely safe. Speaking at the launch, Bob Collymore emphasized on its commitment to ensuring that its activities do not harm the public and that the expansion to 3G and 4G networks would not harm the environment, assuring the public that there would not be a significant increase in base stations as the existing ones had the capacity to support the expansion. The booklet also addressed frequently raised concerns such as why our phones feel warm on our ears during a call. It dismissed the common notion that it is caused by the emission of radio waves by educating the public that it is in fact caused by the warming up of batteries and poor air circulation around the ear.