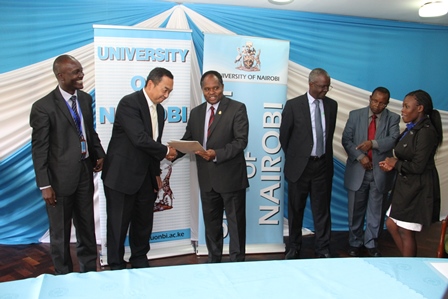 Scholarship Award Meeting.
Department Represented in Summit meeting
UoN Ranked No 7 in Africa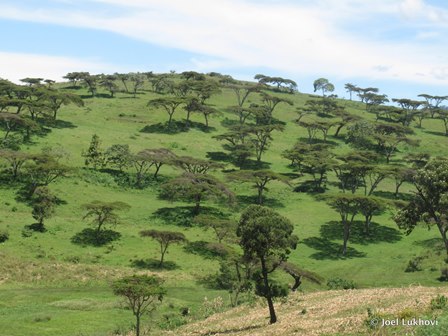 Departmental Field Trip in Western Kenya.
UNGSS Tree planting Ceremony During World Environment Day
UNGSS During World Environment Day
DoGES Connection with Dimitrie Cantemir University, Romania
Submitted by oliver.ogembo on Thu, 2017-07-20 14:30
Three colleagues from Dimitrie Cantemir University in Romania visited the Department of Geography and Environmental Studies (11th to 22nd June 2017) under the EU sponsored Erasmus+ Higher Education Mobility Program. These were Prof. Mihai Voda, Dr. Radu Negru and Mr. Andrei Murgu. They gave presentations in a departmental seminar, met Geomorphology postgraduate students, as well having individual sessions with students and staff. The staff who met the team to discuss specific areas of interests were Prof. Krhoda (Geomorphology); Dr. Ogembo (Hydrology); Prof. Ayiemba (Population Geography/Demography); and Dr. Kithiia (Hydrology). Staff from the department will also visit Romania under the same mobility program. The visitors were hosted by Dr. Sam Owuor, who initiated and coordinates the program.