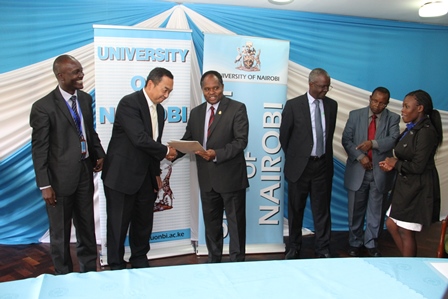 Scholarship Award Meeting.
Department Represented in Summit meeting
UoN Ranked No 7 in Africa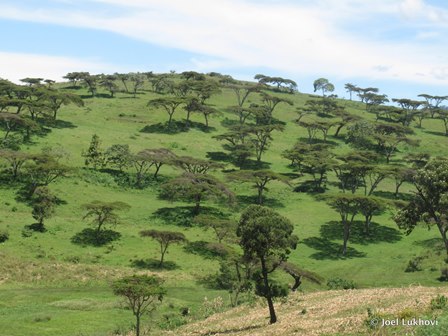 Departmental Field Trip in Western Kenya.
UNGSS Tree planting Ceremony During World Environment Day
UNGSS During World Environment Day
"Nourishing Spaces" Project Workshop in Cape Town, South Africa
Submitted by oliver.ogembo on Thu, 2017-07-20 14:46
Dr. Sam Owuor of the Department of Geography and Environmental Studies attended a collaborative project inception workshop in Cape Town (9th to 15th July, 2017). The project dubbed "Nourishing Spaces" seeks to develop urban-scale responses to diet-related non-communicable diseases in six African cities: Cape Town and Kimberley (South Africa); Nairobi and Kisumu (Kenya); and Windhoek and Oshakati (Namibia). The project is being coordinated by researchers at the African Centre for Cities (ACC) at the University of Cape Town (Dr. Jane Battersby, Dr. Gareth Haysom, Dr. Warren Smit, Dr. Tolu Oni and Prof. Jonathan Crush – as Honorary Professor). The project partners include Dr. Ndeyapo Nickanor, Department of Statistics and Population, University of Namibia (Windhoek and Oshakati case study); Dr. Carina Truyts, Department of Anthropology, Sol Plaatje University (Kimberley case study); Prof. Stephen Agong, Kisumu Local Interaction Platform (Kisumu case study); and Dr. sam Owuor, Department of Geography and Environmental Studies, University of Nairobi (Nairobi case study).